Corporate Responsibility
CORPORATE RESPONSIBILITY
ESG. ENVIRONMENT SOCIAL GOVERNANCE
CH2 is committed to ensuring the highest levels of corporate responsibility across the organisation and the communities in which we operate.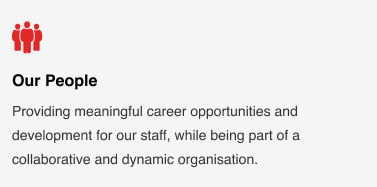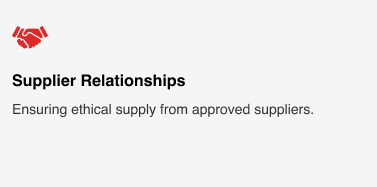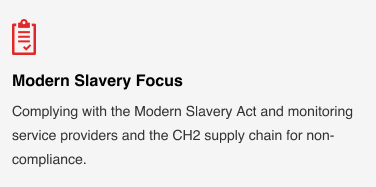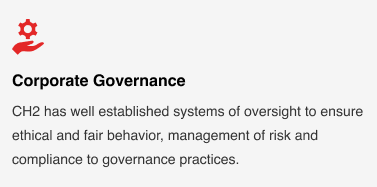 ENVIRONMENT
CH2 acknowledge that the nature of the business operations may have an impact on the environment, CH2 has made a commitment to achieve net-zero greenhouse gas emissions at or before 2050 and the reduction of Scope 1 and 2 greenhouse gas emissions year on year (from a FY22 baseline). See CH2's Environmental policy for more details.






ENVIRONMENTAL POLICY
CH2 Environmental policy can be downloaded below.