HOSPITAL

YOUR DEDICATED HOSPITAL WHOLESALER PROVIDING TAILORED SOLUTIONS

CH2 Hospital has a long history of providing innovative service offerings, such as Ward Box®,continually evolving and strengthening our service offerings to meet the needs of Australian hospitals.
Today, our basic and custom distribution services move over 50,000 pharmaceutical, medical consumable and food products through our national network of state-based distribution centres.
We offer a range of customer focused Business to Business solutions, with dedicated customer service teams and specialist knowledge, along with advanced online services to ensure service accuracy and efficiency.
Whether it's distribution under State Government or Manufacturer Contracts, or a range of direct Wholesale services, CH2 Hospital can provide a solution tailored to your unique requirements.
ORDERING SYSTEMS
Clifford Hallam Healthcare has a range of superior ordering systems that have been tailored to our customers. Our most popular ordering systems is CH2 direct

CH2 Direct® Ordering online has never been easier with our innovative ordering system CH2 direct. with a simple and intuitive interface. CH2 Direct® allows customers to place direct orders with CH2 via their internet browser, and given it is a web-based solution it does not require installation or software. This means it can be accessed from any computer, 24/7 in your business via personal login. With CH2 direct you can create templates, check and cancel back orders, download invoices and pod, check item history reports and check account balances, providing you the best online medical supply wholesale and transaction experience. .
CH2 direct offers several benefits such as:
Easy to use search functions.

Easy online ordering templates.

Download copies of invoices and PODs.

View and cancel back orders.

View your account balances.

View item history reports.
Fill in your account form and email it to chaccounts@ch2.net.au. Once your account has been opened our friendly team will be in contact with your account details.

EQUIPMENT
CH2 is committed to providing the best equipment brands at the best value. Supported by a team with extensive clinical and market experience in equipment, CH2 provides the assurance of quality advice and guidance to make the selection process faster and easier.
The CH2 equipment catalogue is a user friendly guide designed to assist medical professional's research and gather equipment information relevant to their needs. The catalogue does not represent CH2's total equipment offering, rather it showcases a key group of quality products and supply partners that have been carefully selected by CH2.
Some of the quality equipment brands CH2 supply include: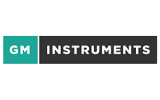 ABOUT SIMPLE ORDERING SYSTEM (SOS)
The Simple Order System (SOS) has revolutionised the supply process, giving healthcare providers direct online access to CH2's inventory of over 38,000.
The SOS software is free of charge, easy to use and lets you control the entire ordering process. Some of the many benefits to using SOS include:
Faster and more flexible ordering

Checking the price and availability of CH2's entire product range before placing an order electronically

Searching for all products of a similar description to find the best price or a suitable alternative.

Customise your account to view purchase history and current orders.

On-site installation, training and ongoing support are supplied free of charge.
If you would like to be set up with SOS please contact your Business Development Manager on 1300 720 274
VENDOR MANAGED INVENTORY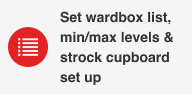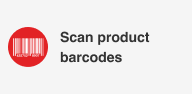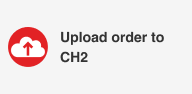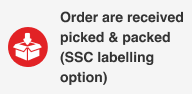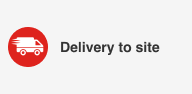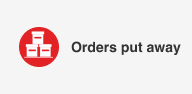 What is WardBox®?
WardBox® is CH2's just-in-time 'direct to ward' distribution model. Recognising the need for an efficient and reliable direct to ward supply solution, WardBox® is well established in many large public and private hospital facilities and pharmacy.
The WardBox® service incorporates barcode scanning technology, direct delivery to individual wards or departments, monthly invoicing and comprehensive reporting.
CH2 acts as the off premise storage facility that supplies products on a daily or weekly basis, or as required. The ordering schedule is designed to assist each healthcare facility with their movement of essential supplies and removes the need to carry a large quantity of products.
Orders are picked, packed and invoiced for the specific ward area and delivered to the hospital for direct unpacking in the ward.
Wardbox® operates under three general service models which can be adapted depending on individual customer requirements.
Our project management team have extensive experience in tailoring bespoke solutions that deliver cost and production efficiencies.
STANDARD
Staff processes requests directly through hospital's ERP system or uses scanning solution.

CH2 picks, packs, labels and delivers to designated receiving area in hospital.

Goods packed and labelled specifically for individual ward requirements.

Hospital staff put away (no CH2 team on site)
PREMIUM
Purchase orders generated through hospital's own ERP system, which interfaces with CH2

Allows all EDI messages, including Advanced Shipping Notice (ASN), with Serial Shipping Container Code (SSCC) labels to enable single scan and put away.

Packing and delivery as per standard model.
PREMIUM PLUS
CH2 staff manages total 'end to end' inventory management solution including order placement, pick/packing, distribution and unpacking at ward level and reporting.

Dedicated CH2 team on hospital site.

Can be integrated into customer's inventory management system or stand-alone CH2 system