For over 80 years, CH2 has been dedicated to our fundamental purpose - Enabling Australian Healthcare. The name CH2 comes from our strong Australian heritage and the collaboration of two uniquely Australian companies – the Victorian Hospitals Association (later Hospital Supplier of Australia or HSA), and Clifford Hallam Pharmaceuticals. Clifford Hallam Pharmaceuticals was formed in 1978 by Chevel Coonan and Clifford Rex Skiller. Clifford's business associate owned the Hallam Chemist in York St Sydney. With a joint vision of providing excellence in the Australian healthcare supply industry, tapping into expert local knowledge, HSA and Clifford Hallam Healthcare merged in 2006 to become the CH2 we know today.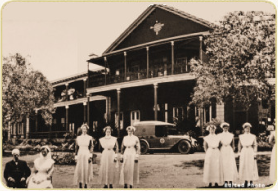 1918 - 1978
1918
- Formation of the Country Hospital Association ('CHA')
1920
- Formation of the Metropolitan Hospitals Association ('MHA')
1938
- Registration of the Victorian Hospitals Association ('VHA') with equal number of CHA & VHA members appointed to board
1974
-Amalgamation of the VHA, MHA and CHA
1978
- Formation of Clifford Hallam Pharmaceuticals ('CHP') by Chevel Coonan and Clifford Skiller



1978 - 2001
1997
- Spotless acquires CHP
1998
- VHA changes its name to the Victorian Healthcare Association. In the same year, Hospital Supplies Australia ('HSA') is established
2001
- Acquisition of HSA by API


2005 - 2014
2005
- API forms a joint venture with ABN AMRO to acquire HSA and CHP, renaming the combined business - 'Clifford Hallam Healthcare'
2008
- CH2 acquires Cottman Australia. Allegro Funds takes over management of ABN AMRO's portfolio
2009
-RHC and CH2 partner on the supply and distribution of pharmaceuticals & medical consumables
2010
- CH2 acquires Intouch Direct to expand offering into the growing Aged Care & Community sector
2014
- CH2 acquires Elders Vet Suppliers to strengthen its offering into the Veterinary sector
2014
- RHC and CH2 renew their partnership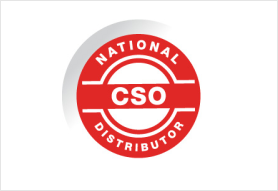 2015 - Now
2015
- Long term shareholders David Collins and Peter Lacaze increase their ownership to 100% of the business.
2016
- CH2 acquires TCS to expand the growing Private Label Business
2017
- Granted CSO Distribution.
2018
- Full Line Supply Retail Pharmacy
2020
– CH2 divests the Animal Health portfolio to ensure 100% focus on human health