In-home Care
Supporting Healthcare Workers
Community, aged care, disability and special needs.
Are your clients already accessing CH2 through community contracts? Need support for additional programs.
If you have a client who could use additional support outside the contracted products they receive through community nursing programs – Intouch Direct can support these additional client needs. For more information on how to set up a client using Intouch Direct contact our call centre 1300 134 260.
Intouch Direct is a subsidiary of CH2,providing direct to door healthcare solutions for Australians requiring in home care for over 25 years.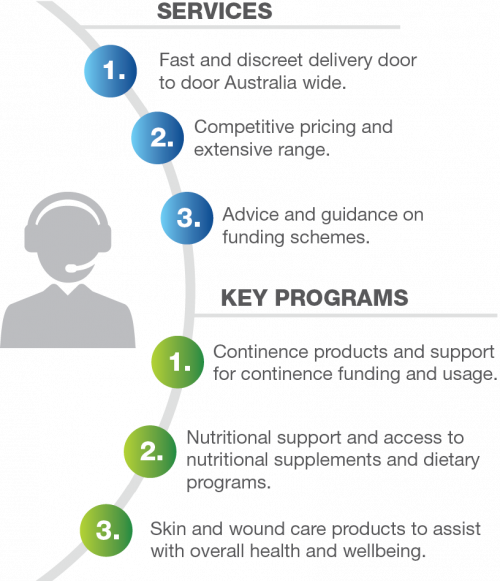 For more information on how Intouch Direct can help support your clients, contact our specialised team.

1300 134 260

healthcare@intouchdirect.com.au

www.intouchdirect.com.au