Qantas Business Rewards

Spend and Earn with CH2
Here at Clifford Hallam Healthcare we embrace loyalty and are always seeking new ways to offer our customers the best value possible. Therefore, we have partnered with Qantas Business Rewards to reward our loyal eligible* Veterinary Clinics and Primary Care Customers for their purchases!
For those Veterinary Clinics eligible, each dollar spent excluding GST will earn your business 1 Qantas Point on every purchase of eligible veterinary products* For our Primary Care customers, you will receive 1 point per dollar spent on CH2's Baremedical Range*.
With CH2 joining over 50 partners, as a member of Qantas Business Rewards your business can earn points across a range of expenses. Including fuel, financial services, stationery, car hire and more!

Don't have a CH2 Account? Click Here


What are the Benefits of Qantas Business Rewards?
Earn on your purchases through CH2 - Earn 1 Qantas Point per $1 spent on eligible products*
Earn on the move - Earn points for your business (in addition to the points you or your team would normally earn as an individual) on flights, hotels and car hire**
Earn when you spend - Earn points on over 50 different everyday business expenses like fuel, credit card spend and technology when you spend with our program partners*
Save on flights - Save up to 8% on the base fare of eligible flights with no minimum spend#
Save on Qantas Club - Save 20% on Qantas Club memberships for you and your employees##
Choose your rewards - Use the points in your Qantas Business Rewards account to save on business costs or reward yourself and/or your team with flights, upgrades, accomodation, wine or something special from the Qantas Shopping Rewards Store
Find out more at qantas.com/business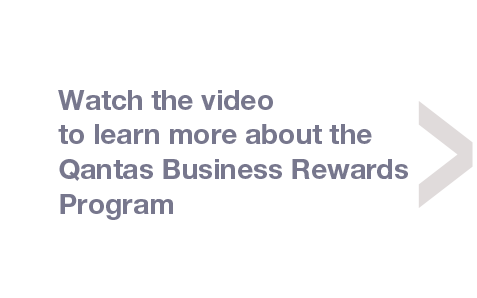 ---
Earning Qantas Points with CH2 is easy
If your business is an existing Qantas Business Rewards member, simply check your eligibility and complete the Program registration form.
If your business is not an existing Qantas Business Rewards member, sign up to Qantas Business Rewards and confirm your eligibility.
If your business has signed up to CH2 Rewards and a Qantas Business Rewards member simply log in to your account, purchase eligible products and get ready to enjoy the benefits of Qantas Business Rewards

Confirm Eligibility

Sign Up
to Qantas Business Rewards
FREE
or if you are already a member then just confirm your ABN with Clifford Hallam Healthcare

Purchase Eligible Products
Simply log into your account, purchase eligible products and earn Qantas Points*

Earn Points and Enjoy
Qantas Points will be credited to your Qantas Business Rewards account within 60 days of purchase